The New Zealand egg throwing team is known as the 'Yolk Ferns' and this week they are off to the World Championships in England.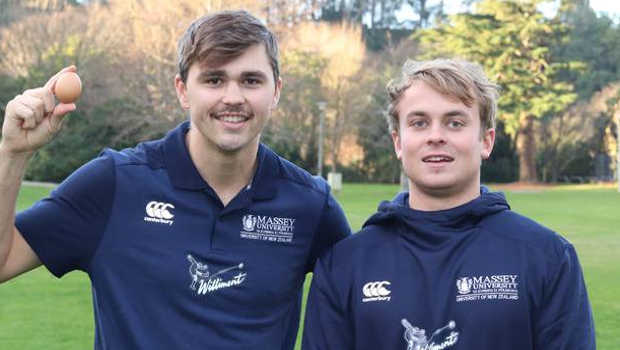 University students Ben McColgan and Lachie Davidson are egg-cited by the opportunity to represent New Zealand and both are hoping not to crack under pressure.
The pair were egg-ceptional at the New Zealand Rural Games in Palmerston North in March, scrambling to second place overall. However, they had to egg-icute some quick planning to prepare for the world event, after the local winners couldn't make the trip.
New Zealand has an egg-cellent form at this event. Last year we won the title and the previous year the New Zealand team egg-celled by throwing a new world record of 81m.