The Peel P50,  the smallest car in the world, could sell for $100,000 next month.
The 1964 Peel P50 has been verified by Guinness World Records as the world's smallest car and one is due to go to auction next month at the RM Sotheby's Amelia Island car show.
At 137 cm long, 104 cm wide and 120 cm tall it is about the size of a small refrigerator.
The car has held the Guinness Book of World Records' title as the world's smallest production car for more than 50 years.
When it was built it was designed as an ultra compact car perfect for one person to commute to work with a briefcase. It was described as "almost cheaper than walking."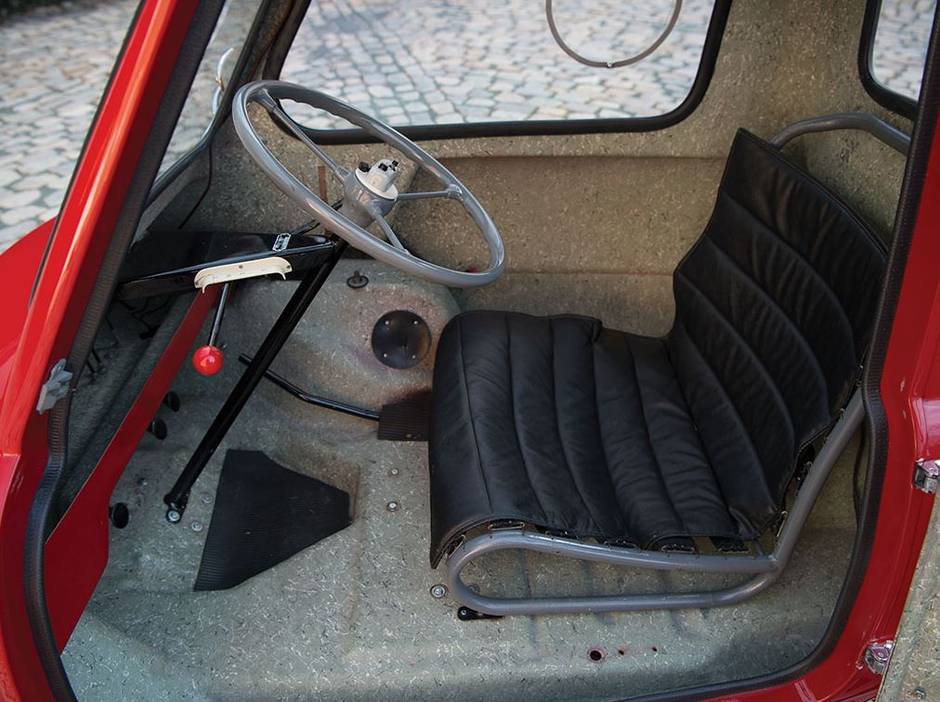 The 4.5-horsepower engine produces a top speed of 61 km/h. It only takes 2.3 litres of gas to go 100 kilometres, making it extremely fuel efficient.
Only 47 Peel P50s were built and 26 are believed to still be in working order today.