An Israeli footballer has entered the record books after becoming the world's oldest player to play a professional game.
He is 73 years old.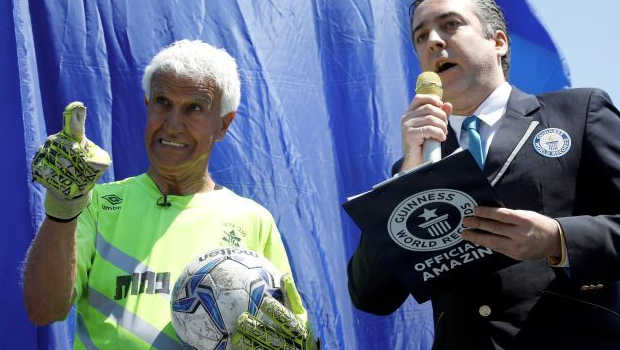 Isaak Hayik set the record by playing as a goalkeeper for Israeli team Ironi Or Yehuda last week.
Despite his advanced years, Hayik said he was "ready for another game" after playing for the full 90 minutes.
He received the Guinness World Records prize at a ceremony after the match, just days ahead of his 74th birthday.
Uruguayan Robert Carmona was the previous record holder who, at the age of 53, was part of the starting 11 for Pan de Azucar in 2015.
Japanese striker, Kazuyoshi Miura, is the oldest professional footballer to score a competitive goal.