A wife and husband from Texas have been named the oldest couple in the world.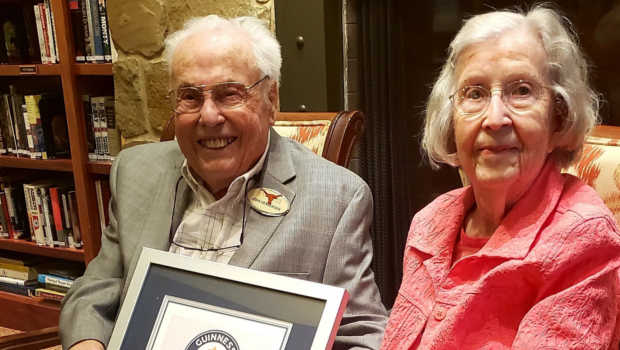 John and Charlotte Henderson share a combined age of 211. John is 106, and Charlotte 105.
The pair received the award from the Guinness Book of Records.
The announcement comes just before the couple is due to celebrate their 80th wedding anniversary on December 15.  
When the couple tied the knot, it was during the Great Depression in 1939.
And the secret of a long life and happy marriage?
'Live life in moderation and be cordial to your spouse,' John told local media.