The world's fastest ants have been found in the Sahara Desert.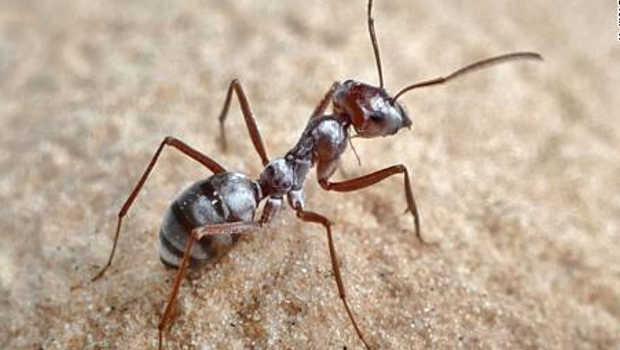 Scientists have found that the Saharan silver ants are not only the fastest ants alive but among some of the fastest insects on the planet.
The ant spends its days running across the searing sand in search of dead animals that have succumbed to the heat.
In a recent experiment on the sun-baked dunes of Douz, Tunisia, the insects clocked in at just under 1m per second.
That is about 108 times their body length in a single second. If that were scaled up to humans, we'd zoom along at over 640 km per hour.
The ants are only slower than a few insects. A mite from California, Paratarsotomus macropalpis, and an Australian tiger beetle, Cicindela hudsoni, which can move at speeds of 377 and 171 body lengths per second, respectively.
The ants' super-speed is likely one of their adaptations to life in the harsh desert, allowing them to go about their business quickly before getting roasted in high temperatures.