A Kiwi shearer has broken the world record for the most merino ewes shorn in eight hours.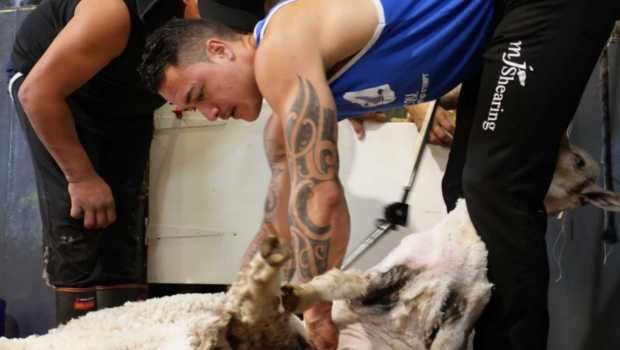 Napier-born shearer Lou Brown broke the record in West Australia.
The 497 sheep shorn was 31 more than the record of 466 set by his coach and mentor, fellow-Kiwi Cartwright Terry.
Brown's gruelling effort has come after years of practice and months of physical training. Shearing for 8 hours is seen as the equivalent of running back to back marathons.
Hundreds of people crammed into a dusty shearing shed to cheer on Mr Brown and witness the record attempt.
The 31-year-old stayed focused on the task at hand and sustained a pace of 1.04 sheep a minute.
The 31-year-old is based in Bunbury, south of Perth. He was raised in Napier until he crossed the Tasman at the age of 13.