Sacha Dench is following swans as they fly their annual 7,000km  journey, from Russia to the UK.
But she's not using  a plane – she is flying herself, like a swan, on a powered paraglider.
Sacha started in Russia and now she has made it to the UK.
Sacha will eventually make her way to Slimbridge where the swans come every winter – she is expected to arrive there by 12 December.
She is doing the trip to learn more about Bewick's swans.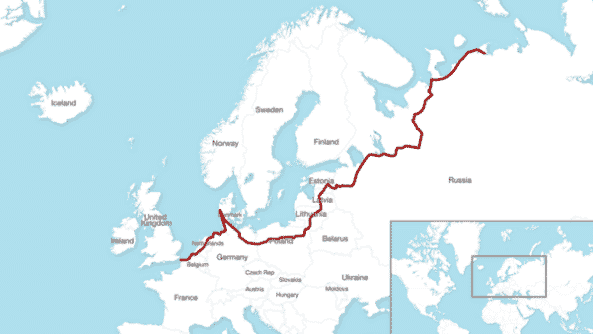 The swans arrive in the UK in mid-October after breeding in Siberia. They stay for winter in the UK's comparatively warm climate, before leaving again in March.