A photo of a woman carrying her cat up the Mount has gone viral.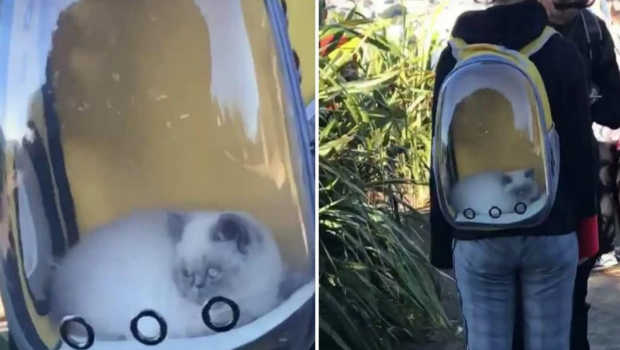 Mount Maunganui resident Catherine Campbell posted a snap on Facebook of a woman carrying her cat in a clear backpack while walking up the Mount.
The image has been viewed thousands of times and received hundreds of comments – mostly positive.
The bag looks to have breathable holes and the cat appears happy in the picture, many noted.
What do you think?