A group of wild goats have flooded the Welsh town of Llandudno.
With humans in isolation, the goats like peace and quiet and have the town to themselves.
Mountain goats usually keep to themselves but with no cars around or people, the animals are exploring into the towns.
Some locals have said "there's no one around at the moment, so they take their chances and go as far as they can. And they are going further and further into the town''.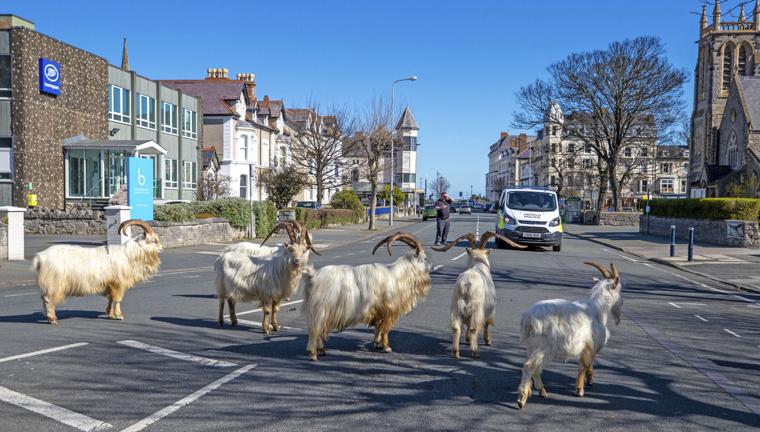 There have also been sightings of the goats munching on peoples hedges and trees.