The world wife-carrying champs have been held in Finland.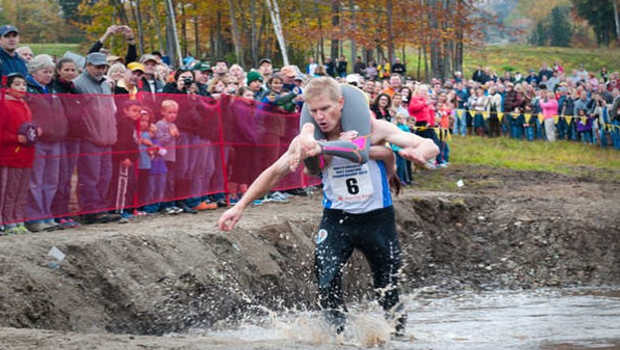 As expected defending champions Vytautas Kirkliauskas and his wife, Neringa Kirlliauskiene, were too good for the opposition.
Wife-carrying is a race between couples held over a challenging 832-foot obstacle course in Sonkajarvi, Finland.
Couples must wade through waist-high water, jump over timber in the quickest time.
The winning couple completed the race in a little less than 67 seconds to best six-time Finnish champs, Taisto Miettinen and his new partner Katja Kovanen, by a razor-thin one-tenth of a second.
The competition was fierce, in which couples from more than a dozen countries raced for glory.
Rules of the race are minimal, but the woman must be at least 17 years of age and weigh a minimum of 49kg. Couples need not be married.