New Zealand's active volcano, White Island, is showing an increase in activity.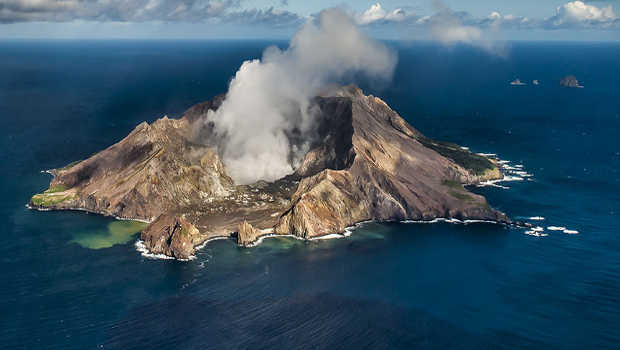 Experts have had to increase White Island/Whakaari's alert level.
The island now has an alert level of two, with an aviation colour code of yellow.
The level-two warning signifies "moderate to heightened volcanic unrest" according to Geonet.
The highest level on the scale is five, which is only given during a major volcanic eruption.
The higher alert level comes after an increase in the amount of sulfur dioxide gas coming from the island.
White Island has been volcanically active at least since it was first spotted by James Cook in 1769. Sulphur mining was attempted on the island but abandoned in 1914.