The White House was put under lockdown over the weekend as a safety precaution due to the US riots.
The United States is now into its fifth night of protests with thousands of people demonstrating on streets across the country.
Currently, 39 cities have experienced large riots and protests.
People have been protesting following the death of a man named George Floyd. He was treated with unnecessary violence by police before he died.
A man has been arrested and charged with the murder of George Floyd's death.
Protests first began in Minneapolis where Floyd died. However, they have now spread to other parts of the country.
BLACK LIVES MATTTER MOVEMENT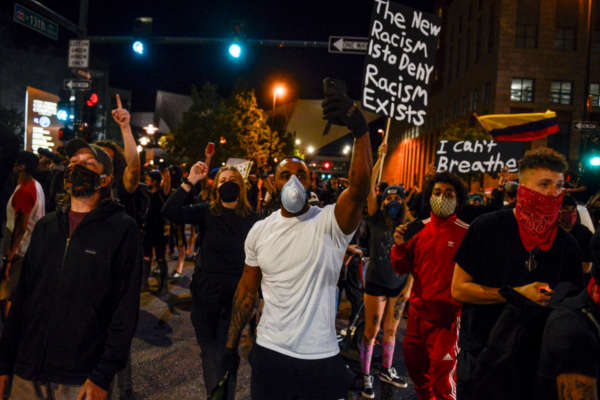 This is not the first time that the police in the US have been accused of being racially biased or using unnecessary force against black suspects.
The Black Lives Matter movement began back in 2013. It came after a man called George Zimmerman was cleared of murder charges after he shot an African-American teenager called Trayvon Martin.
Angry protests broke out across the US with many people accusing the police of treating black people unfairly.
Those protests have been sparked again after the death of George Floyd.
In New Zealand, a number of peaceful protests took place yesterday. The biggest of these was in Aotea Square in Auckland. An estimated 4000 people took part.