Currently, there is a big debate going on about the best place chocolate should be stored. In the fridge or the cupboard?
For some, cold chocolate straight from the fridge is the only way to eat it – but others say it needs to be kept in the cupboard so it's a bit softer and can melt in your mouth.
Where do you stand? And what do the experts say?
Famous chocolate maker Cadbury tried to settle the issue.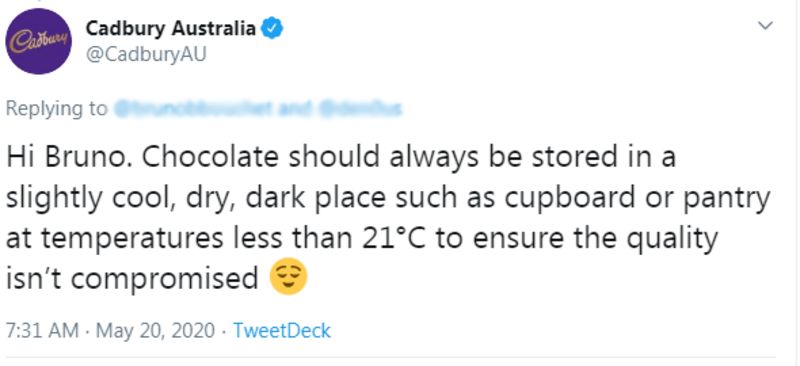 But many people online have been saying that the best place to store your chocolate is in the fridge?
Personally, I think the best place to store chocolate is in your belly!!! Leave a comment below on your thoughts.