On the 25 May 2020, George Floyd became another victim to the inherent institutionalised racism in the United States. The horrific brutality that unfolded in Minneapolis that day, as well as the murder of Ahmaud Arbery out jogging in February, has re-ignited the global conversation towards the need to stand up against racism, discrimination and white privilege.
This change needs to be realised right now — and it must be realised that it is not just an issue for USA. Discrimination and hate crimes are prevalent issues in New Zealand too.
There are examples of racism and discrimination that are easily found in New Zealand. JustSpeak reported that police are almost twice as likely to send a first-time Māori offender to court, than a Pākehā, and seven times more likely to charge a Māori person with a crime, even when that person has no police or corrections record either. Julia Whaipooti revealed that right now, Māori wahine are largely forced to stay with abusive partners because of a fear of enduring police and institutionalised racism.
In March last year we witnessed the horrors of the Christchurch mosque shootings. The Armed Response Trial, which was started as an initiative to control gun violence in NZ after the mosque shooting, had a disproportionate impact on Māori. Nearly half of those apprehended were Māori, with Pasifika making up another 11%. This was exacerbated by the fact that from October 2019 to January 2020, firearms offences made up less than 3% of incidents attended by armed police. Of nearly 500 people apprehended, more than half didn't have a weapon, and just 14% carried a gun. Racism and discrimination is a Kiwi problem. It isn't new and it's growing: 1 in 3 complaints to the Human Rights Commission are about racial discrimination.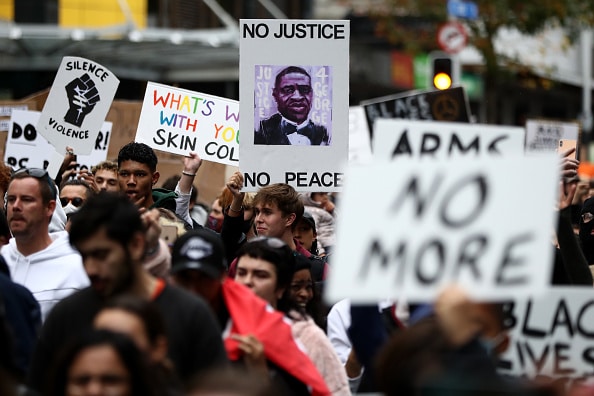 Prejudice and intolerance on the grounds of race begins small, in quiet places, in our everyday lives. When it becomes normalised it can turn into overt racism and extremism. 
With so much of our information today coming through social media platforms, we need a mature discussion about the internet and social media companies — especially when they disseminate hate through our platforms.
Our Prime Minister even expressed: "We cannot simply sit back and accept that these platforms just exist and that what is said on them is not the responsibility of the place where they are published. They are the publisher. Not just the postman."
But it's not just laws and politics that need to change. New Zealanders need to step up. We need to speak up on social media and in real life addressing white privilege. We need to be educated and we need to listen. One aspect of white privilege in Aotearoa is white defensiveness in response to discussions of racism. This mean an anxiety, closing-down, and insecurity among white people and white-dominated institutions when the issue of racism is raised.
The fact a lot of racism and discrimination can be almost invisible to white people means that we often shy from getting involved – but this is an example of where we need to educate ourselves on white privilege.
We need to be actively anti-racist: educate yourself by reading up on texts that focus on racial injustice, white supremacy, and the struggles of being a POC in New Zealand. Follow and support organisations working on racial equity and justice, such as That's Us, a New Zealand anti-racism campaign bringing instances of racial intolerance in New Zealand to light. Listen to podcasts like The Diversity Gap to generate cultural change.
Most importantly, speak up. As Ijeoma Olua said, "the beauty of anti-racism is that you don't have to pretend to be free of racism to be anti-racist. Anti-racism is the commitment to fight racism wherever you find it, including in yourself. And it's the only way forward."
Critical Thinking Questions:
What is an example of racism/white privilege in America you can think of?

What is an example of racism/white privilege you can think of in New Zealand?

Is it up to the government to tackle these issues or does it start with people in the community? Is it a combination of both? Discuss.

Practical Thinking Questions:
Read a book, listen to a podcast or watch a movie/show that aims to educate people on the privilege or discrimination your race faces.

Compare the racism today with the racism faced in a moment in history such as the American Civil War, or the Apartheid in South Africa. How much has changed?

How do you believe we should tackle racism in New Zealand?