Over the last few week the countries of Ukraine and Russia have been in the news lots.
Some people are worried that Russia – one of the most powerful countries in the world – wants to send soldiers into its neighbouring country Ukraine.
People are worried this situation could lead to a war. However, Russia has denied that it is planning on doing this.
Ukraine and Russia have a long and complex history. Below is a quick guide to find out more about what's going on at the moment and why it's so important.
What is going on at the moment?
World leaders are worried because Russia has sent around 100,000 soldiers to its border with Ukraine.
Some believe that this is a sign that Russia plans to invade the country.
In 2014 Russian forces crossed into Ukraine and took back control of an area of Ukraine called Crimea.
Russia says it's concerned about its own security and is worried about the possibility of Ukraine joining a group of countries called Nato.
What is Nato?
Nato stands for the North Atlantic Treaty Organisation. This international organisation brings together the armies of various countries, including Britain and the United States.
It was formed in 1949, after the end of the Second World War.
Russia wants a promise that Ukraine will not join Nato.
Russia believe that if Ukraine joins Nato, the US and its allies will have too much power in an area next to their borders.
United States and Russia
Russian President Vladimir Putin has spoken several times to US President Joe Biden in talks between the two countries continue.
President Biden has warned that an invasion of Ukraine would result in trouble for Russia.
History
Russia and Ukraine both used to be part of a very big country called the Soviet Union, and before that the Russian Empire.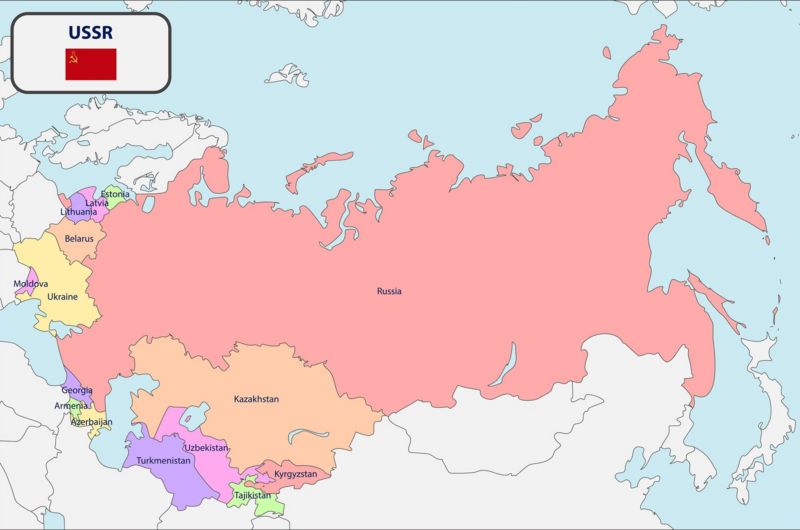 Ukraine shares borders with both European Union countries and Russia – but as an old member of the Soviet Union, it has deep ties with Russia, with many Russians living in the country and Russian being widely spoken there.
Some Ukrainians want the country to have closer ties to the European Union, but others want it to have closer ties to Russia.