Wellington is the new home to a massive hand sculpture.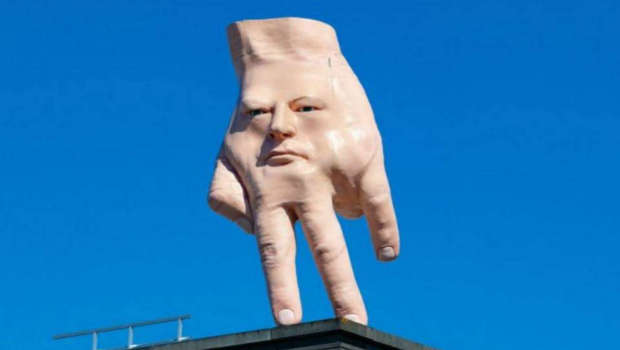 The five-metre tall sculpture was created by artist Ronnie van Hout. Hout is known for its mix of surreal and serious.
The sculpture is called 'Quasi'.
It shows a large hand balanced on two fingers, with a human face in the palm.
The original sculpture stood on top of the Christchurch Art Gallery. However, its new home is now on top of Wellington's City Gallery.
Reception to the new icon for the city has been mixed. Some people like it while a number of people have been vocal on social media against it.