The Vatican, home of the Catholic Church, has launched a new 'eRosary' bracelet.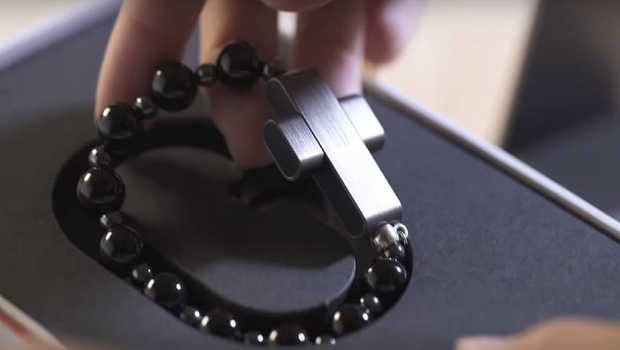 The wearable gadget costs $NZ 171.96 is designed to be worn as a bracelet and is activated by making the sign of a cross.
The bracelet features 10 black rosary beads, plus a silver "smart cross" that detects movement.
The Vatican hope of this new device will appeal to younger, more tech-savvy generations.
The app tracks a user's progress and also contains visual and audio explanations of the rosary.
The rosary is used by Catholics to help with prayer and meditation.