Twin Panda twins have been born in Belguim.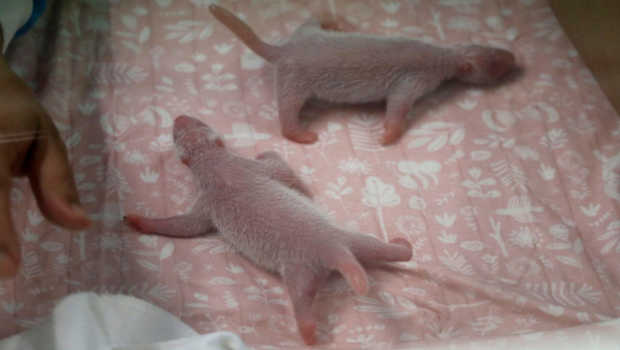 Pairi Daiza Zoo has announced that a Panda named Hao Hao has given birth to two little 'pink shrimps' that are in good health.
Hao Hao is a panda that has been loaned to the zoo by China in 2014.
The twins were born on Thursday, the 8th day of the 8th month, and the park notes that the number 8 is considered lucky in Chinese culture.