President Trump has confirmed he will use emergency powers to build a wall on the US border with Mexico, saying "walls work".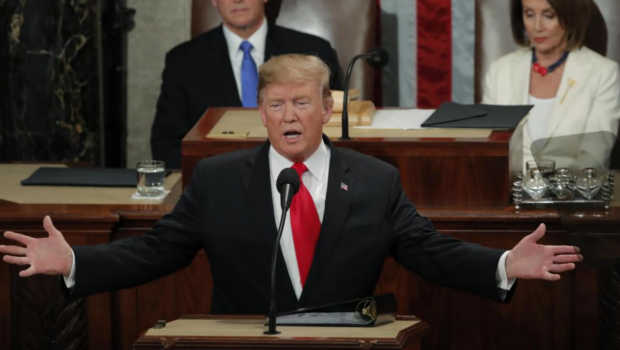 Building the wall was a promise of Mr Trump's election campaign.
He announced the plan after Congress refused to pay for a wall in the bill.
The emergency declaration would allow him to get almost $US8 billion for the wall
"We're going to confront the national security crisis on our southern border," Mr Trump said. "We have an invasion of drugs, invasion of gangs, invasion of people, and it's unacceptable. Everyone knows that walls work."
The opposition party, the Democrats said immediately that they would challenge the move in the courts.