US President Donald Trump has arrived in the UK for a state visit.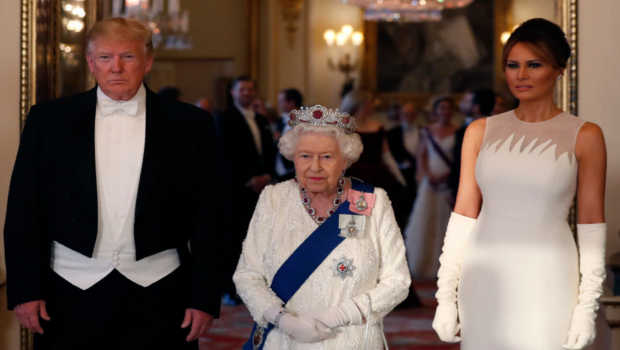 The presidential plane, known as Air Force One, landed at London Stansted Airport on Monday morning.
Trump will be in the UK for three days in total and will be greeted at Buckingham Palace gardens as part of a special ceremony for heads of state (that means presidents, kings and queens).
During his stay he will meet many members of the Royal Family. This will include the Queen, the Duke and Duchess of Cornwall, the Duke and Duchess of Cambridge, and the Duke of Sussex.
There will also be a meeting with Prime Minister Theresa May.