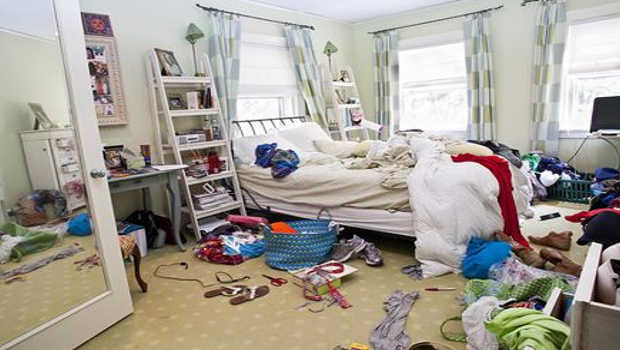 Tidy your room!
The Importance of Being Organised:
You step into your room and stumble upon something hard that hurts you, you have to tiptoe your way around because there is not enough space to walk, your bed has huge piles of clothing spread everywhere, your table groans under books, schoolwork, cups, and all other kinds of stuff, and your closet looks like a shopping mall gone wrong. You shut the door and try not to think about it, but you know the inevitable is coming. You hear your mum open the door, she takes in a huge breath of air, you wince, and then you hear it: "TIDY YOUR ROOM!"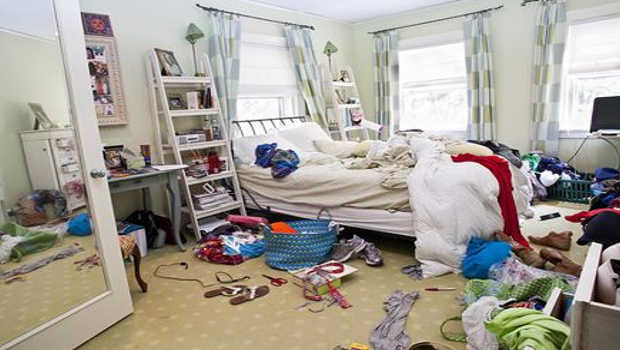 We've all been there. Sometimes life gets too busy and the mess starts to increase without you even noticing it. At the end of the day, you just don't have the energy to begin cleaning it. You convince yourself that the importance of being organised isn't as important as getting a good night's sleep – so you leave it until tomorrow. And then the next day. And then the next. You get the picture. Well unfortunately, I'm here to nervously claim that being organised is extremely important – one of the most important things you can do to help improve your life in countless ways. Being organised can be shown in all different ways, but a tidy room is a place that everyone can start.
That brings me to my first pointer. Tidy your room at the very beginning of the day, rather than the end. That way, you will feel the benefits as your day goes on. Your room is the place where you start your day. Whether you are aware of it or not, the physical space in which you live and spend a lot of your time has an important role to play in how we behave. Having a bedroom in such a messed state can have pretty bad effects on your life. Our mind is not completely independent from our environment; basically, keeping the room tidy, organized, and clean keeps your thoughts in order. A tidy home = a tidy mind!
Making your bed each morning seems like the least of our worries in the morning. However, it may be the best way to start off your day. If you make your bed every morning you will have accomplished the first task of the day. It will give you a small sense of pride and it will encourage you to do another task and another and another. By the end of the day, that one task completed will have turned into many tasks completed.
The benefits of tidying your room and organizing your space not only lets you know about the stuff that you have, but it can also save you a lot of time, since you will know where to find something when you need it. Now, when you wake up early in the morning, you don't have to search frantically for your P.E. shoes, your school tie, or last-night's homework. The start of your day will be a smooth one instead, and you will be able to make it out of the door to school on time. Tidying your room also brings with itself some health benefits. When your bedroom becomes a peaceful and ordered place with no clutter around, you will feel less stressed and less distracted. You can spend relaxing time before bed and go to sleep calmly.
No doubt, cleaning up a really messy room and streamlining your surroundings is no easy job but, with a little determination and taking a methodical approach, it is totally doable. You just need to get started. Believe me, a straightened room with a made bed and pile-free floor will change your life!
Critical Thinking Questions:
Think about some of the benefits of a tidy room compared with the effort of keeping the room tidy. Is it worth the hard work?
What positive things can come from having a messy room? Are there any at all?
What other benefits of being tidy? Would it improve your social life? Your mental health?
Practical Thinking Questions:
How often do you clean your room? Do you think you need to clean it more? Or less!
Think of a way you can ensure you start each day with a clean room and an organised mind. Would this involve getting up five minutes earlier? Or getting ready for school five minutes faster? Try and think of a way to make this work.
TIDY YOUR ROOM! (Send a classmate a photo of your tidy room as proof!)