Theresa May has announced she will stand down as prime minister on 7 June.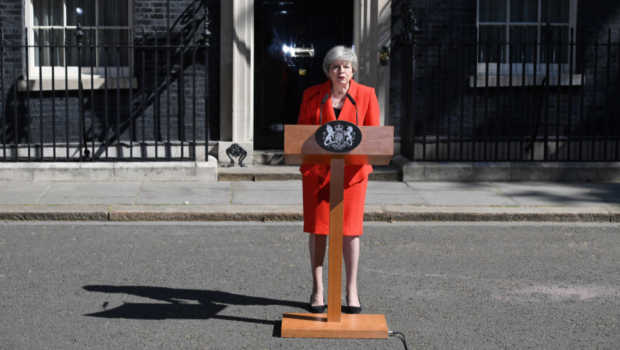 She made an announcement outside number 10 Downing Street on Friday of last week.
May had been Prime Minister from 2016.
She had been unable to get her deal for Brexit – how the UK will leave the European Union – through Parliament.
Mrs May said she had "done my best" to honour the 2016 EU referendum result.
She said being the prime minister was a huge honour but that it's time for someone else to take over.
The Conservative Party will now elect a new leader.