The Black Caps have been thrashed by 119 runs by England at
Chester-le-Street.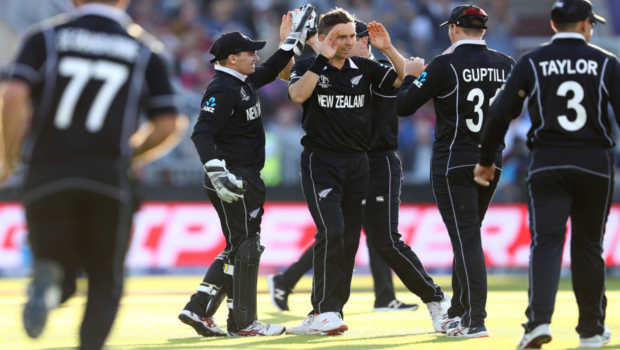 The win means that England are through to the semi-finals, while New Zealand will have to wait and see if Pakistan beat Bangladesh in the last game of round robin.
England dominated the game from the start. They won the toss and decided to bat.
They got off to a flying start with the openers making a 123 run opening stand. Roy scored 60 and Bairstow making 106. However, England then collapsed to 305 for 8 with some great bowling from Boult, Neesham and Henry.
In reply, the Black Caps never looked like they would reach the target.
There were some stupid run outs, and some unlucky stuff. but the Black Caps have heaps to work on if they make it through to the semi-finals and play India or Australia.