An India 16 year old has broken the world record for the longest hair on a teenager.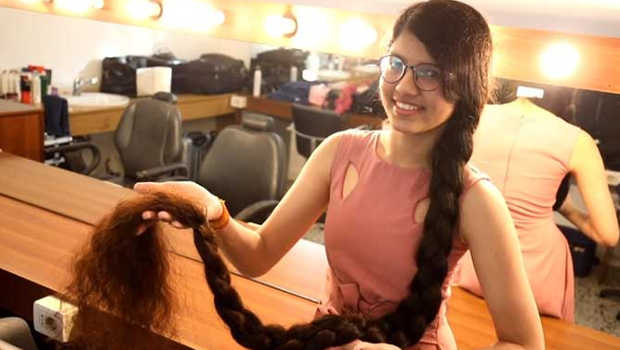 Nilanshi Patel, set a new mark of 5 foot 7 inches when it was recently measured. That is 170.5 cm long.
Patel started growing her hair at the age of 6 becuase of a bad haircut.

"I got my hair cut, a really bad haircut. So, then I decided that I won't cut my hair. I decided that when I was six and have not cut it since," she explained.
Hair that length doesn't come without sacrifice. It takes about 30 minutes to dry and an hour to brush every day.
However, Patel doesn't mind the time. Her hair earned her the title in the newest 2020 edition of the Guinness World Records book.