Primary and secondary teachers across New Zealand went on strike today for better pay and conditions.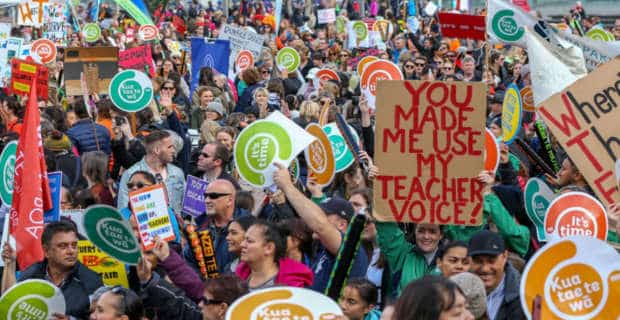 In total, around 50,000 teachers went on strike and failed to turn up to school. This meant that around 750,000 school students couldn't be taught.

Most schools in New Zealand were closed.
The Government and teachers are currently in negotiations to decide how much they will be paid over the next 3 years.
At this stage, the government has offered teachers a 3 percent pay rise for the next three years. Teachers across the country believe that this is not enough.
A number of teachers marched through the streets of our main cities, demanding a better deal from the Government.
The Government says it's offered $1.2 billion to the teachers and it won't back down.