The Tall Blacks have beaten Lebanon 69-67 in their World Cup basketball qualifier in Beirut.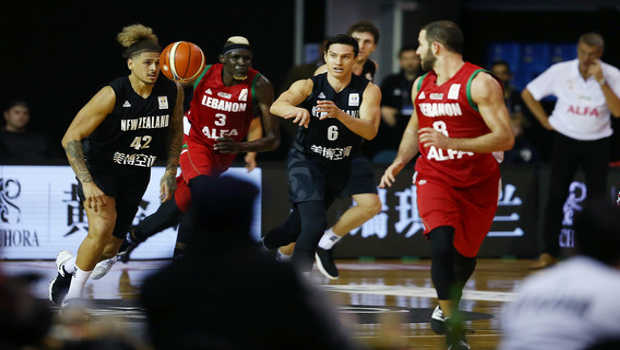 Tom Abercrombie was the hero, scoring a clutch 3 pointer with just 20 seconds remaining. The victory is the Tall Blacks 10th consecutive World Cup qualifying victory.
The Tall Blacks haven't been defeated in their Asia Group E pool since an opening 86-80 loss to South Korea in November 2017.
Abercrombie led all scorers with 19 and received outstanding support from Finn Delany, who sunk 15 points and picked up eight rebounds.
The Tall Blacks led 16-13 after the first quarter and 37-30 at half-time, but Lebanon surged back in the third stanza to level the scores 52-52 at the final break.
Tall Blacks coach Paul Henare said the win was a complete team effort, and reserved special praise for the final offensive play.
The team now travels to Jordan for their final World Cup qualifying game on Monday.