Could stand up seats be coming to planes soon?
A new "stand-up" plane seat has been unveiled at this year's Paris Air Show.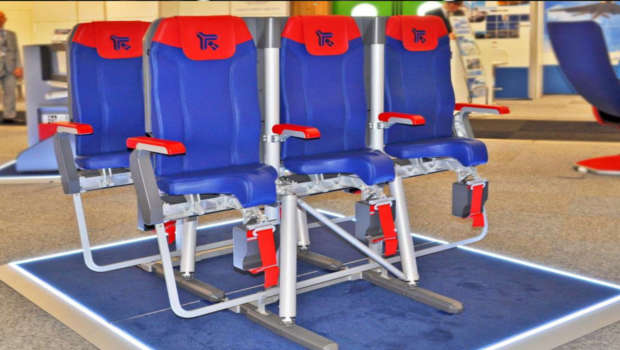 The latest version of the Skyrider 3.0 seat, designed by Italian firm Avio Interiors, was on show at the event.
The new Skyrider "saddle" seat is designed to keep passengers upright. Rather than sit down, passengers sort of "perch" on it with their legs draped down as if they were riding a horse.
The advantage of the stand-up seats enables more people to be put on planes. In a stand-up configeration, the space between one seat and the seat in front is just 23 inches. Most traditional plane seat pitches in the economy are around 30 inches.
Chair designers believe that airlines could cram in 20 per cent more passengers with this new seat.