A Scottish artist has broken the world record for the largest drawing by an individual.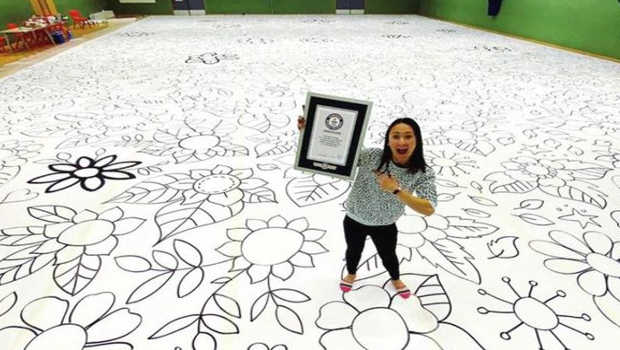 Aberdeenshire artist Johanna Basford OBE, spent 12 hours creating the huge floral image on rolls of paper on the floor of the gym hall.
Basford is famous for creating adult colouring books. these have become popular around the world in the last few years.
The finished work measured more than 500 sq m (5,386 sq ft).
A Guinness World Record judge was in attendance to measure and verify the attempt.
The previous record was held by by Aman Singh Gulati, with a drawing measuring 410 sq m (4,4136sq ft).