Has Snow White's grave been found?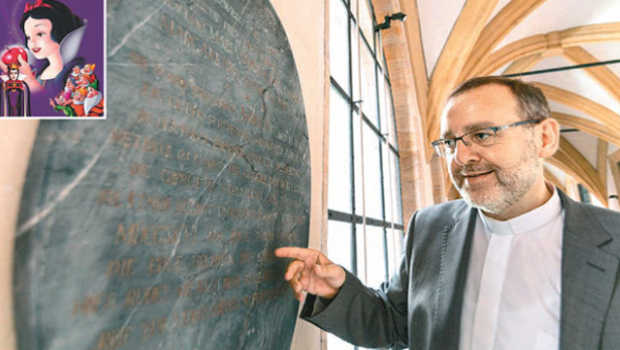 The long-lost gravestone of a 18th-century baroness believed to be the inspiration for the fairy tale "Snow White" has been found in Germany.
Last week the Bamberg Diocesan Museum in Southern Germany announced the rediscovery of Sophia Maria von Erthal's gravestone.
The gravestone was considered lost until it recently re-emerged privately and was handed over to the Diocesan Museum.
The gravestone is now on display in the museum.
Who was Sophia Maria von Erthal?
Born into an aristocratic family in 1725, von Erthal was the daughter of Prince Philipp von Erthal, who owned a mirror factory.
Her brothers were Prince Bishop Franz Ludwig and Archbishop Friedrich Karl Joseph.
The baroness, who went blind, died in a Bamberg monastery in 1796.