Kiwi band Six60 have broken a local chart record set more than 30 years ago.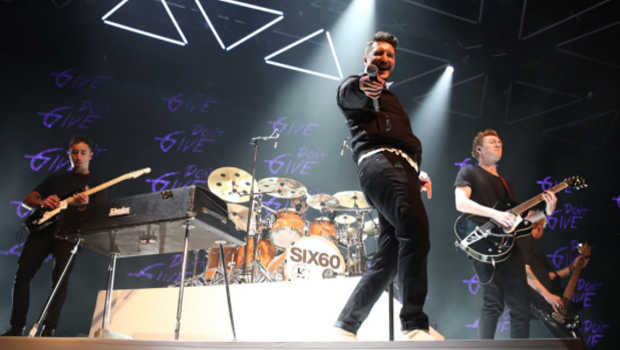 The Dunedin band is the first local act to land three songs in the Top 10 singles charts since Dave Dobbyn set the record in 1986.
Six60 appear three times in this week's chart.
Firstly, at No. 6 with 'Catching Feelings' by Drax Project, while their own song 'The Greatest' sits at No. 9. A version of their 2011 hit 'Don't Forget Your Roots' called 'Kia Mau Ki Tō Ūkaipō' sits at No. 10.
The single was released for Māori Language Week and is sung in Te Reo.
Dave Dobbyn last achieved the feat in May 1986 with the singles 'You Oughta Be In Love', 'Slice of Heaven' featuring Herbs and 'Sailing Away' with the Kiwi supergroup, All of Us.
Lorde came close to breaking Dobbyn's record in 2013 with 'Tennis Court' sitting at No. 1, 'Swingin' Party' at No. 10 and 'Royals' at No. 11.