A huge sinkhole has swallowed a bus in Pittsburgh, USA.
The bus was caught during peak rush hour in Pittsburgh on Monday.
The back portion of the bus sunk, forcing the front up, leaving it stranded in the road.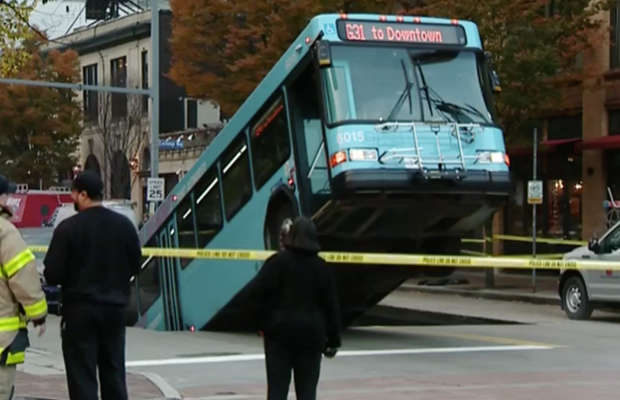 No one was seriously injured in the incident, which happened just before 8 a.m. local time.
Luckily, only the driver and one passenger were aboard the bus at the time.
A crane was needed to remove the bus.