A singing donkey is taking India by storm.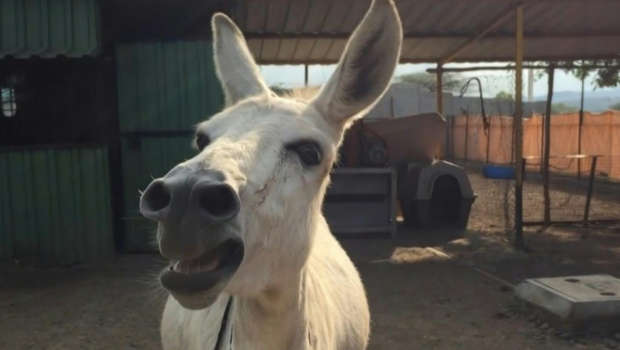 The music star has won hearts online with her big teeth, lustrous white coat, four legs and singing at mealtime.
Emily, a donkey living at an animal shelter in the Indian city of Pune, has become an internet sensation after a clip of her "singing" went viral.
Staff at the centre – where cats, dogs, cows are cared for – were playing with Emily when she started crooning.
They recorded a video and uploaded it onto their social media page, where it became an instant hit.
Emily's life has been tough. She was found abandoned on the streets two years ago with a prolapsed uterus and infected wounds.