The world's best gymnast Simone Biles has created history.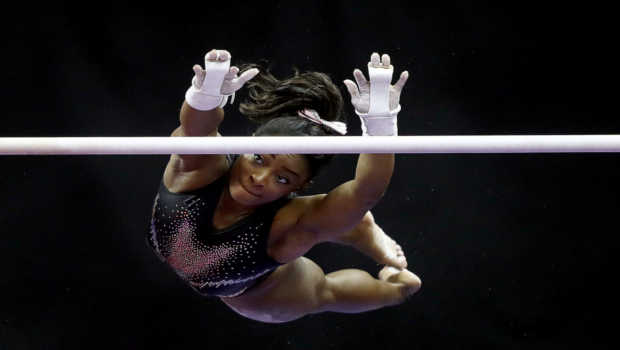 The 22-year-old megastar became the first gymnast ever to attempt and successfully land a double twisting, double somersault dismount from the balance beam.
After training for more than five years in practice, Biles threw caution to the wind and attempted the never before seen manoeuvre and made it look effortless.