Imagine wearing shoes made from plants such as pineapple and cotton. You would literally have a green footprint!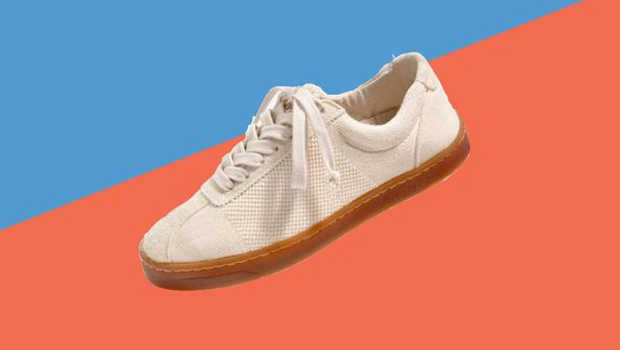 The world's first ever 100% compostable, organic trainers have just been released by a Canadian shoe company.
It's important because Americans alone throw away at least 300 million pairs of shoes each year, which end up in landfills, trainers are even worse because they are usually made up of largely plastic or chemically-treated material that makes them impossible to break down.
The trainer is completely biodegradable which means when you're done with them you could drop them in the compost and they will rot away to nothing.
The pineapple used in the shoes is from the Philippines, where the pineapple husks are saved from being thrown away.