A second Queensland fruit fly has been discovered on Auckland's North Shore.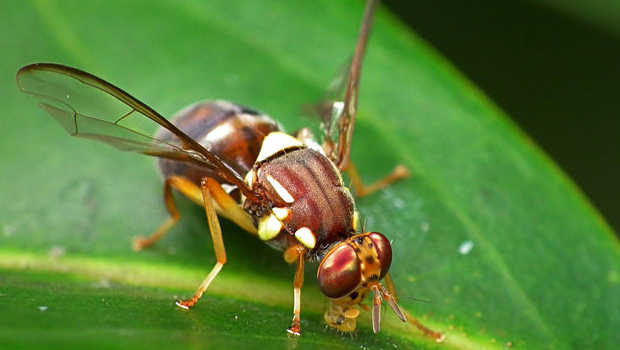 The male fly was collected from a fruit fly trap.
The first Queensland fruit fly was detected in a surveillance trap in Devonport on 14 February.
MPI director general Ray Smith said while there had now been two finds, it did not mean New Zealand had an outbreak of fruit fly.
"We are totally focused on finding out if there is an incursion of the Queensland fruit fly in these areas. At the moment, these are two single males found quite some distance apart, and there's no evidence of a breeding population.
Fruit fly response:(
More than 80 Biosecurity New Zealand staff working across all responses.
Field crews are working across these responses, working closely with the communities impacted.
Biosecurity New Zealand is having leaflets translated into a number of languages including Samoan, Tongan, Chinese, Cook Island Maori, Fijian and Hindi.
Signs have been put on key arterial roads in and out of Otara and in Devonport, and will now be placed in Northcote.
Bins will be provided in the area so local people can safely dispose of fruit and vegetable waste.
What is so bad about the fruit fly?
They pose a threat to our $5.5 billion horticulture industry. 
The Queensland fruit fly spoils many horticultural crops, often making them inedible.
Eighty percent of our horticultural crops are susceptible to attack from the Queensland fly.
If an attack occurred, any fruit and vegetables would be subject to trade restrictions.
Horitculture – is plants grown for food.