The NBA season is over for New Zealander Steven Adams.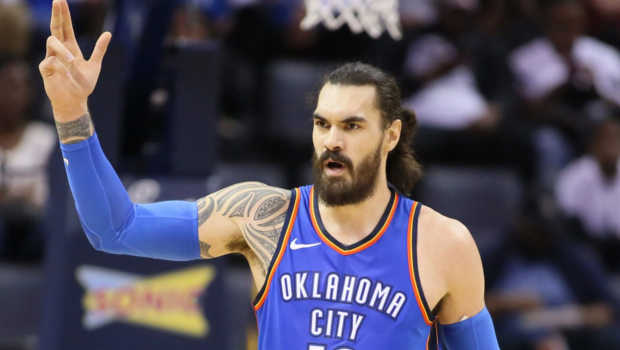 Adams and his Oklahoma City Thunder have been beaten by the Portland Trail Blazers.
The Thunder lost the fifth game of their playoffs 118-115, to lose the series 4-1.
The Thunder blew a 15 point lead in the final quarter. Portland's Damian Lillard was the hero, sinking a stunning 37-foot three pointer on the buzzer to snatch the win. Check it out below.
Lillard's 50 point haul set a franchise playoff record for the Trail Blazers.
Adams had mixed games throughout the series. In the final game, he scored ten points and grabbed four rebounds.