Saudi Arabia will end a controversial law requiring restaurants to have separate entrances for women.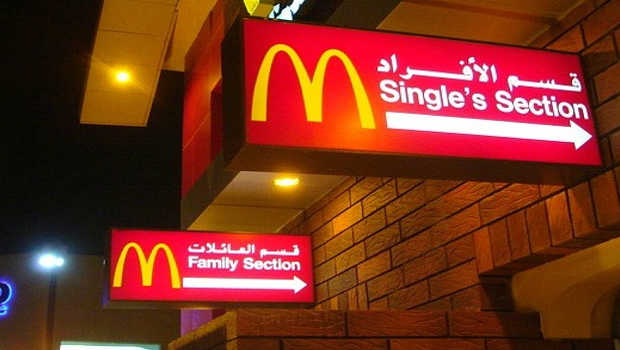 The law will mean only one entrance is needed.
Previously, it was the law to have one entrance for families and women, and another for men on their own.
Restaurants had already been ignoring this rule, with many restaurants, cafes and other meeting places no longer enforcing segregation.
Since Mohammed bin Salman was elevated to crown prince in 2017, he has made changes to laws to change Saudi Arabia's extremely conservative views.
Earlier this year, a royal decree allowed Saudi women to travel abroad without a male guardian's permission. This follows a change in 2018 which ended a decades-long ban on female drivers.