Russian leader Vladimir Putin has ordered his troops into Ukraine.
He ordered troops into Donetsk and Luhansk, two rebel-held regions in eastern Ukraine. He also declared the two regions 'independent states'.
Putin said he wants to protect them against Ukrainian forces by sending in troops to help with "peacekeeping".
However, many leaders think that this is an excuse to send his troops into the area.
Ukrainian President, Volodymyr Zelensky, hit back at Putin's announcement saying it violated Ukraine's right to govern independently.
US President Joe Biden has called Putin's actions "the beginning of a Russian invasion of Ukraine" and has blocked the Russian government from getting money from the US.
The graphic below shows the areas of Ukraine that Russia has recognised, and which parts of those areas are controlled by Russian-backed rebels who have been fighting Ukrainian forces there since 2014.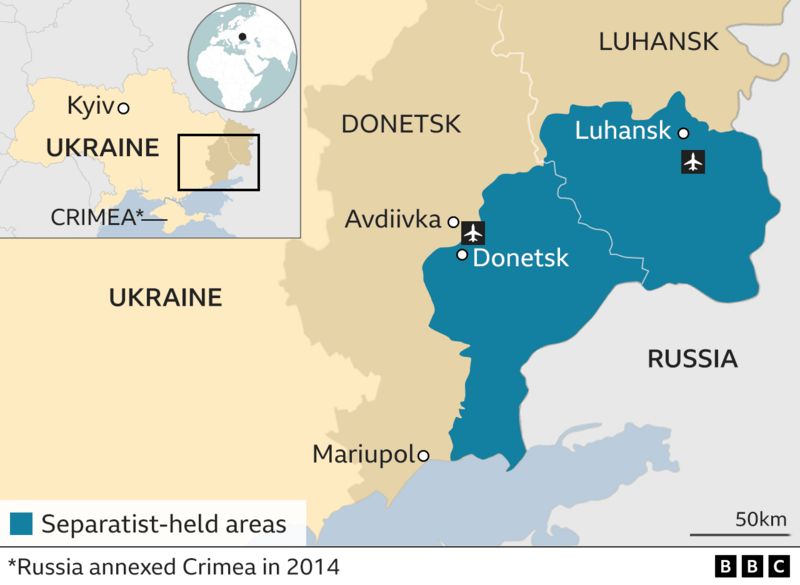 New Zealand's Minister of Foreign Affairs Nanaia Mahuta has called in the Russian Ambassador to talk about the situation.
Mahuta said that "a military invasion is an act of aggression and a violation of one of the most basic tenets of international law. New Zealand is ready to take further measures."