Thousands of people are protesting again in Hong Kong.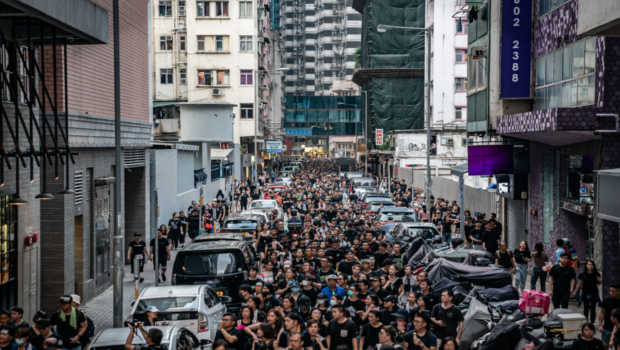 The people are protesting over controversial plans to change certain laws.
The government is looking to create a law which will mean that people accused of crimes against China, could be sent there to go on trial.
Protesters are calling for the law to be scrapped completely.
Last week tens of thousands of people, some wearing face masks and helmets, protested in Hong Kong ahead of a debate about the law.
The debate was called off and rescheduled "to a later time to be determined".
The protesters blocked key roads around government buildings.
Police in riot gear responded by using pepper spray on protesters to get them to move away and said they were prepared to use force.