Princess Charlotte has started school.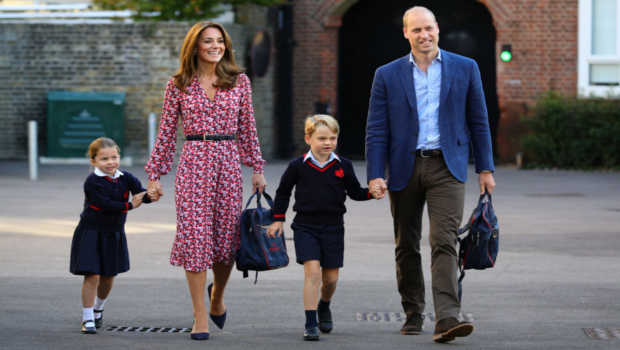 The Duke and Duchess of Cambridge dropped her off for her first day this week.
Princess Charlotte smiled as she met the head of the lower school at Thomas's Battersea.
Prince George has attended the school in southwest London since 2017.
He began his first day of year two – his final year in the lower school before he moves to the middle school.
As she arrived at the school, Princess Charlotte, four, was photographed by the press meeting headteacher Helen Haslem.
Her uniform includes a navy pleated skirt and cardigan, white socks and black shoes.
The school has around 560 pupils between the ages of four and 13.
It charges $12,000 NZD per term for each family member to to to the school.