This weekend's premier league matches were a mixture of performances. Sunday's matches included another great performance from the Wolves to beat Everton 3-1, and Chelsea going back to winning ways, thrashing Huddersfield 5-0, Eden Hazard and loan striker Gonzalo Higuain each scoring two goals.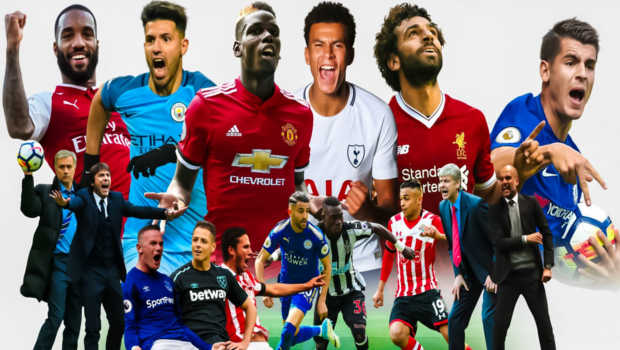 Other notable matches on Sunday included Tottenham easing past Newcastle with a 1-0 victory, (albeit scoring a lucky goal in the 83rd minute from Heung-Min Son) Cardiff City beating Bournemouth 2-0, Crystal Palace beating Fulham 2-0, and Burnley earning a draw against Southampton with a 94th minute penalty from Ashley Barnes.
There were only two matches on Monday, but they were important games. In-form Manchester United held on for a 1-0 win against Leicester City with yet another goal from Marcus Rashford, provided by an amazing aerial pass by Paul Pogba. The next match was Arsenal vs Manchester City, an important match for both teams. An amazing hat-trick by Sergio Aguero was too much for Arsenal, with Laurent Koscielny the lone scorer for his side, losing 3-1.
Next up on Tuesday was just the one match, Liverpool vs West Ham. For Liverpool this was a very important match, needing a win to stay out of reach from Manchester City, close behind on the standings in second place. Liverpool scored first through Sadio Mane, but just more than 5 minutes later West Ham replied with Michail Antonio scoring the equaliser. The rest of the game was deadlocked with neither team able to score, even though Liverpool had 74 percent possession, only able to get six shots on target in total.
The last game this week was another match for Manchester City, (this week was a double gameweek for them) who climbed ahead of Liverpool in the standings with a 2-0 win against Everton. Note that Man City have played one more game than Liverpool this season though, so they may not be ahead for long.
Article by Joshua Stewart-Becroft