After a six-month mission on the International Space Station, astronaut Tim Peake has landed safely back on Earth.
The astronaut made history as the first person representing Britain to live on the International Space Station.
A Soyuz capsule carrying Major Peake and two other crew members touched down in Kazakhstan at 10:15 BST. The image below shows the different stages of getting an astronaut back from space.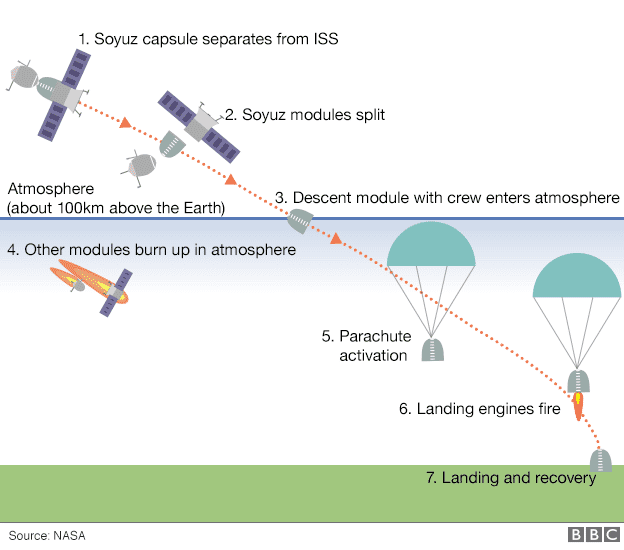 He called the journey back "the best ride I've been on ever", adding: "The smells of Earth are just so strong."
His mission has taken him on about 3,000 orbits of Earth, covering a distance of about 125 million km.
During the 186-day mission mission, Peake remotely steered a robot on Earth and ran the London Marathon on a treadmill.