A Pennsylvania zoo has given its 60-year-old tortoise a birthday party to remember.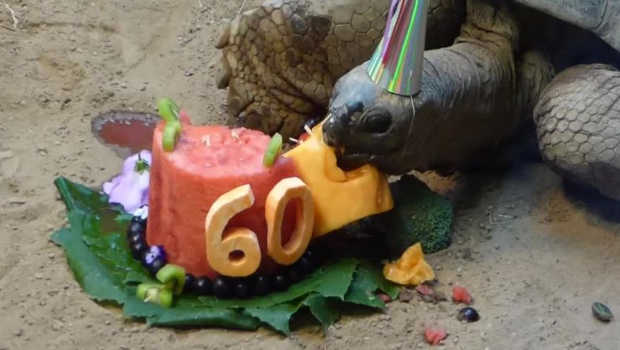 The party was made complete with a cake made out of his favorite fruit.
Henry, an Aldabra tortoise, lives at Clyde Peeling's Reptiland at Allenwood Zoo in the United States.
Henry is a fan of fruit so his birthday "cake" was made out of fruits and vegetables. The "sticks" that held the cake together were made from dry spaghetti.
A short video of Henry enjoying his cake has since received more than 93,000 views on social media.