A new study has found that painting cows with zebra stripes could keep flies away.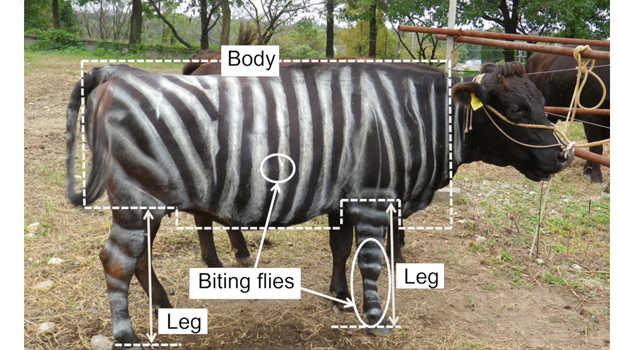 Biting flies are serious pests for livestock, which cause economic losses in animal production.
The study by Japanese researchers found that black cows painted with zebra stripes were nearly 50% less likely to suffer from the bites.
Researchers used six Japanese Black cows with different paint designs in the study.
The treatments were black-and-white painted stripes, black painted stripes, and no stripes (all-black body surface).
The numbers of biting flies on the cows painted with black-and-white stripes were significantly lower than those on non-painted cows and cows painted only with black stripes.
It's hoped the study will help provide farmers with some solutions which will be better for animal welfare and human health.