Welcome to the 3rd day of the 2020 Tokyo Games. The highlight of the day was seeing New Zealand win their first medal through Hayden Wilde.
Scroll down to see the action from today.
KIWI ATHLETES IN ACTION – 26th July
Taekwondo (68kg – Men) Tom Burns
Triathlon (Individual – Men) Tayler Reid and Hayden Wilde
Surfing (Shortboard – Women) Ella Williams
Rowing (Single Scull – Women) Emma Twigg
Shooting (Skeet – Women) Chloe Tipple
Cycling – Cross Country
On Day 3 Anton Cooper finished 6th in men's mountain biking. He raced well and nearly got us our second medal. The course was one of the toughest in Olympic history.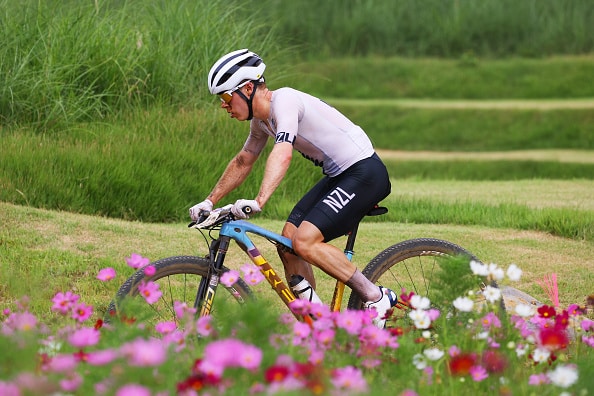 Hockey
Our men's hockey team had their second game of the tournament. They won a thrilling game 4-3 against Spain. The result keeps their hopes of a quarter final open. Our women's team also had a win against Japan. They beat them 2-1.
Triathlon
Our first medal came from this race. Hayden Wilde finished 3rd. He did a strong race and performed a 1:45.24. Taylor Reid got 18th.
Surfing
Our surfer Billy Stairmand had a loss with a score of 9.67.
Shooting
Our shooter Chloe Tipple got 27th with 108 points.
Rugby Sevens
Our rugby sevens team had a first round win against Korea. The score was 50-5. Check out the action below.
Swimming
Our swimmer Erika Fairweather finished 8th overall in the 400m freestyle. She raced a 4:08.01. Below is her swimming in the heats. She also swam in the 200 freestyle and got 5th with a time of1:57.26. In the 1500m swim, we had Eve Thomas and Hayley Mclntosh. Eve got 4th and Hayley got 6th in their heats.