Country Rap Old Town road has broken the Billboards records.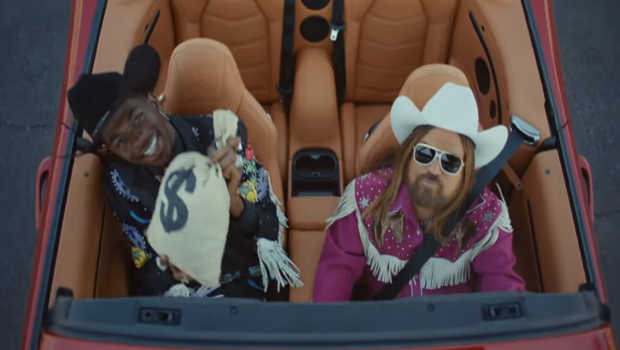 The song by Lil Nas X's has become the longest-standing #1 hit on the Billboard Hot 100 in the chart's 60-year history.
The catchy track featuring country legend Billy Ray Cyrus has spent an unprecedented 17 weeks at the top.
It has knocked off previous record-holders Mariah Carey/Boyz II Men collab 'One Sweet Day' and 2017 dance floor banger 'Despacito' by Luis Fonsi and Daddy Yankee.
Originally the song emerged on social media platform TikTok late 2018, where it became the background music to some memes.
From there, the song made its way up the Billboard Hot Country Songs, reaching number 19. However, it was then booted off for not being country enough, sparking a worldwide debate about genre.
After losing its place on the country chart, Billy Ray came to the song's rescue. He went to the studio and recorded a verse for a remixed version that catapulted to the top of the Hot 100 charts.
'Old Town Road' has since topped singles charts worldwide including reaching #1 in New Zealand.
Below is the list of Longest standing songs on Billboard's Hot 100.Let us know your favourite in the comments below.
'Old Town Road' by Lil Nas X feat. Billy Ray Cyrus (2019) – 17 weeks
'Despacito' by Luis Fonsi & Daddy Yankee feat. Justin Bieber (2017) – 16 weeks
'One Sweet Day' by Mariah Carey & Boyz II Men (1995) – 16 weeks
'Uptown Funk!' by Mark Ronson feat. Bruno Mars (2015) – 14 weeks
'I Gotta Feeling' by The Black Eyed Peas (2009) – 14 weeks
'We Belong Together' – Mariah Carey (2005) – 14 weeks
'Candle in the Wind 1997'/'Something About the Way You Look Tonight' by Elton John, (1997) – 14 weeks
'Macarena (Bayside Boys Mix)' by Los Del Rio (1996) – 14 weeks
'I'll Make Love to You' by Boyz II Men (1994) – 14 weeks
'I Will Always Love You' by Whitney Houston (1992) – 14 weeks