New Zealand scientists have found evidence of an extinct giant parrot.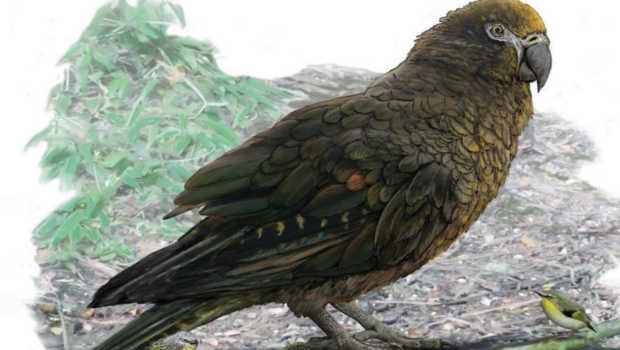 The bird is believed to have stood up to one metre tall and to have had a massive beak capable of cracking open most food sources.
The parrot has been named "Heracles inexpectatus".
Researchers say the parrot was found in fossils dating back 19 million years.
The fossils were found near St Bathans in Central Otago, an area renowned for turning up evidence of ancient birds.
The fossil is around twice the size of a kākāpō, which until now was the largest known parrot.