Primary and secondary teachers across New Zealand have announced a joint strike.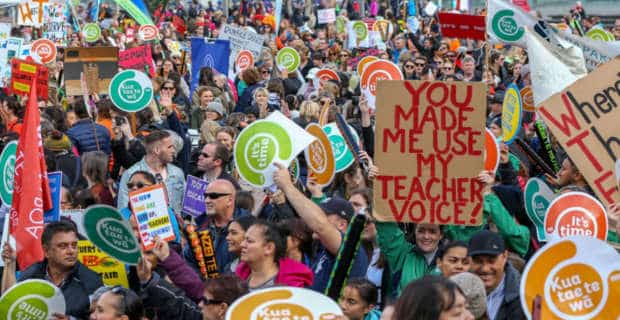 In New Zealand there are two teacher unions. NZEI for primary school teachers and the Post Primary Teachers' Association for secondary school teachers.
The combined "mega-strike" will be held on 29 May.
The joint strike will be the largest ever industrial action taken in New Zealand. It will involve almost 50,000 teachers across the two unions.
Both groups have been unable to agree with the government on a new deal for their pay. The government has offered a 3% pay increase.
The government has insisted it will not increase the total value of its offers, which it said was worth more than $1.2 billion over four years.