New Zealand's largest waterslide has opened in Hanmer Springs in North Canterbury.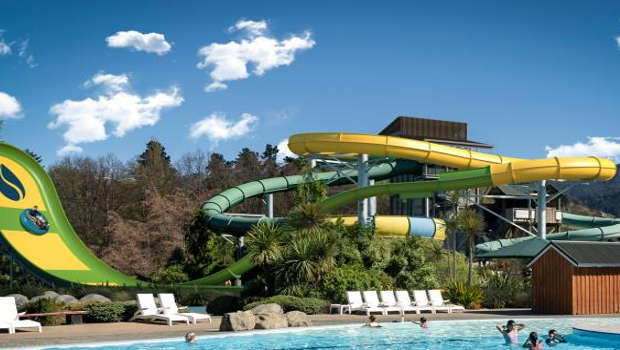 The slide has been named Conical Thrill and is 13.5 metres high.
The slide includes a twisting hydroslide before a steep drop that propels people up a vertical wall for a moment of weightlessness.
The new slide was officially opening on Friday morning. Five new thermal pools connected by waterfalls were also opened.
The honour of having the first slide was given to a class from Leithfield School.
The new features cost $4.5 million and took three years of planning and construction.