Do you hate eating over-ripe apples?
Well, Washington State University has created a new breed of apple that lasts for up to a year in the fridge!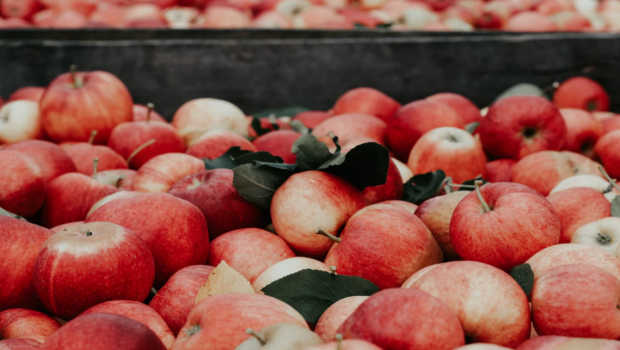 The apple – Cosmic Crisp – is a cross-breed of the Honeycrisp and Enterprise apples.
It has taken two decades to develop after trials began in 1997.
Farmers in the state of Washington are exclusively allowed to grow the fruit for the next decade.
"It's an ultra-crisp apple, it's relatively firm, it has a good balance of sweet and tart and it's very juicy," said Kate Evans, who co-led the apple's breeding programme at Washington State University.
She said the flesh is slow to brown and the fruit "maintains excellent eating quality in refrigerated storage – easily for 10 to 12 months".
More than 12 million Cosmic Crisp trees have been planted and a strict licensing system does not permit farmers to grow the apples in other parts of the country.
Unfortunately, they are only available in the US for now.